Elementary Weekly Update 2.6.23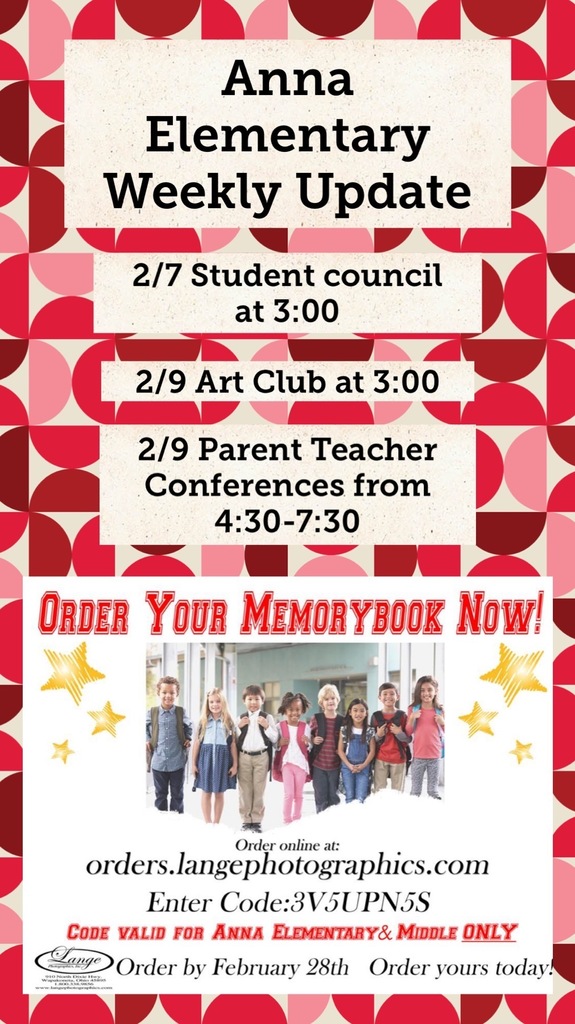 Anna Elementary Students took part in The Great Kindness Challenge January 23rd-24th. Students were encouraged to perform as many acts of kindness as possible. Our students met the challenge by demonstrating 6,033 acts of kindness. Go Rockets!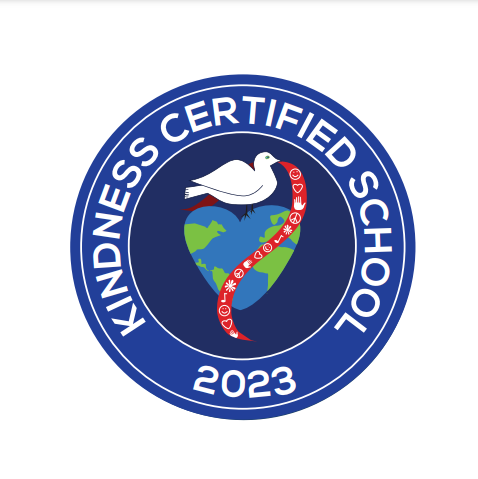 Anna Girls BK opens OHSAA Tournament Thursday, February 9th vs Brookville Game time is 6:00 PM @ Northridge HS — 2011 Timber Lane ; Dayton, OH 45414 *** Enter Door # 1 - SEE ATTACHMENT ALL TICKETS on-line / NO Cash Sales
www.ohsaa.org/tickets
Tab Girls Basketball - Div III - Region 12 - SW 1 - Anna vs Brookville GO Rockets !!!!!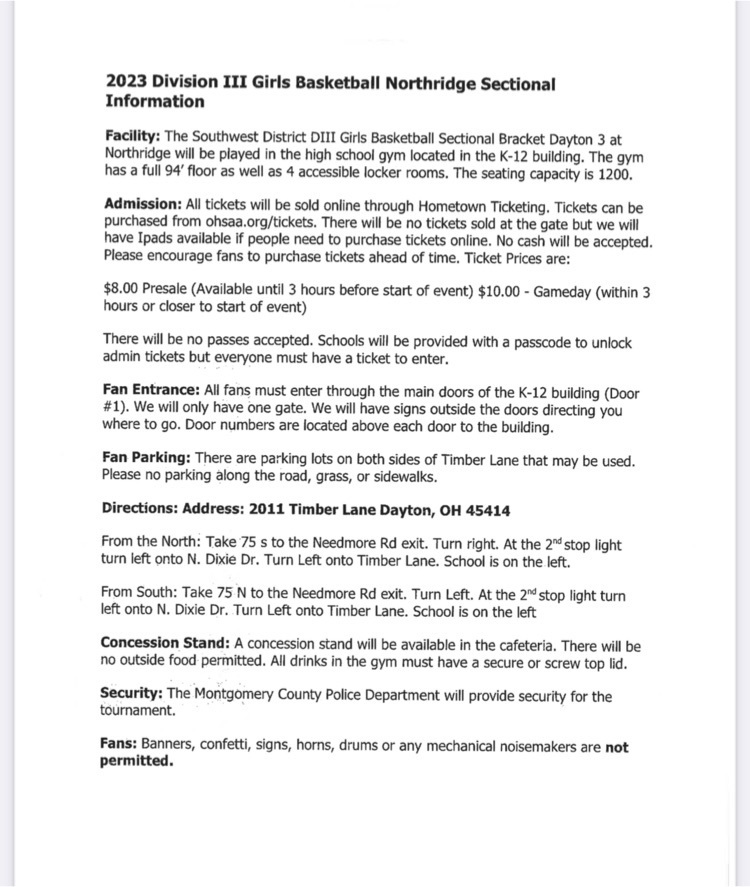 RE-SCHEDULED HS Boys BK Game w/ Marion Local (triple-header) starts at 4:30PM this coming Monday, January 30th GO Rockets !!!

5th and 6th Grade Boys Basketball players showed off their skills at halftime of tonight's games with Miami East.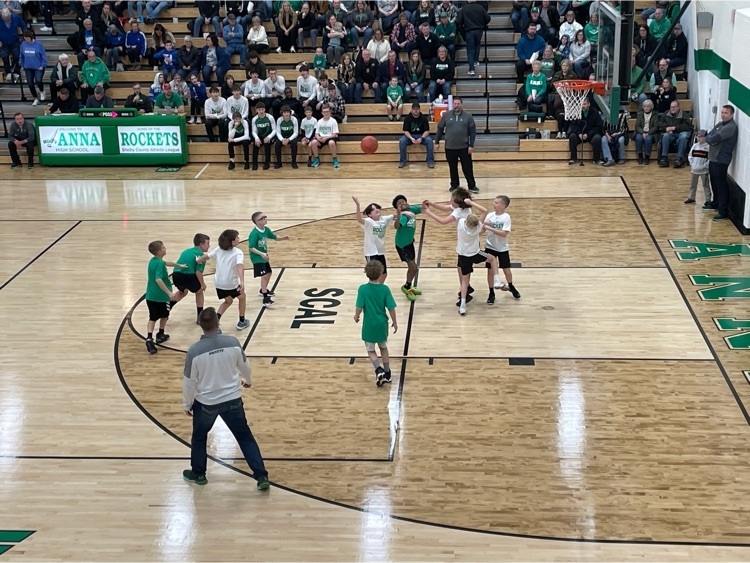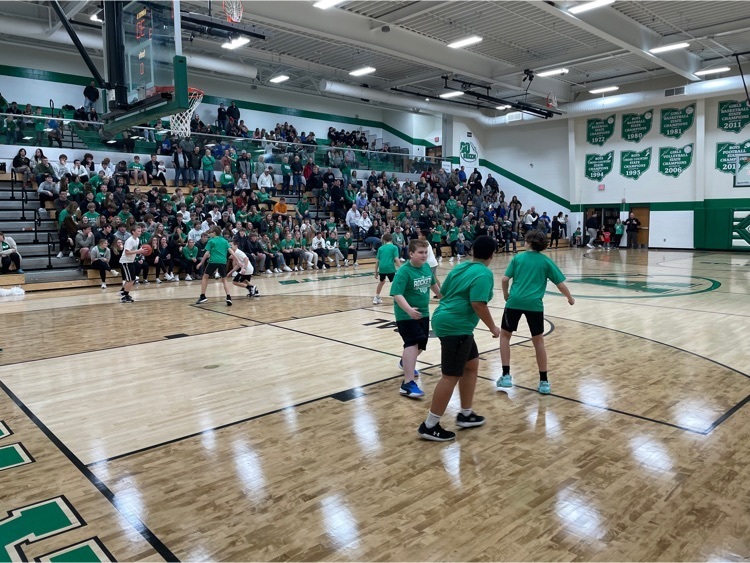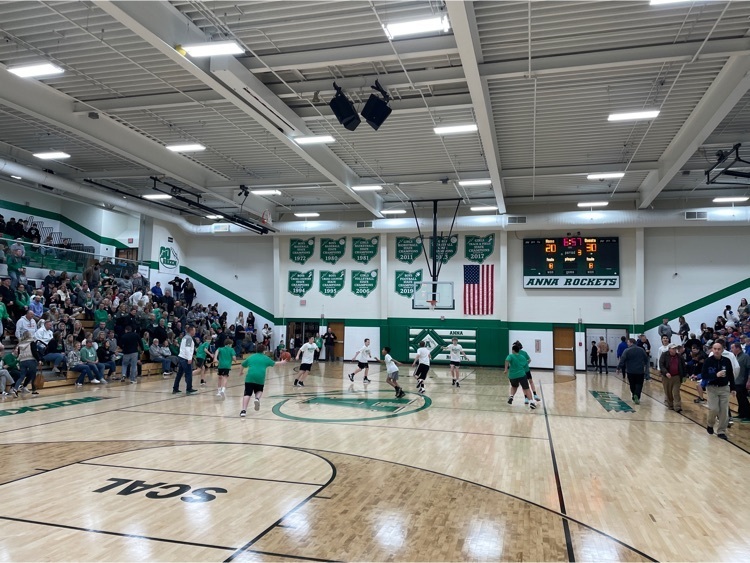 Anna Elementary Students had a great time at the Hawaiian themed skating party last night. The first 50 students to arrive received a Hawaiian lei. Dancing and skating to "The Locomotion" was a favorite! Thank you 5th grade teachers for organizing the event!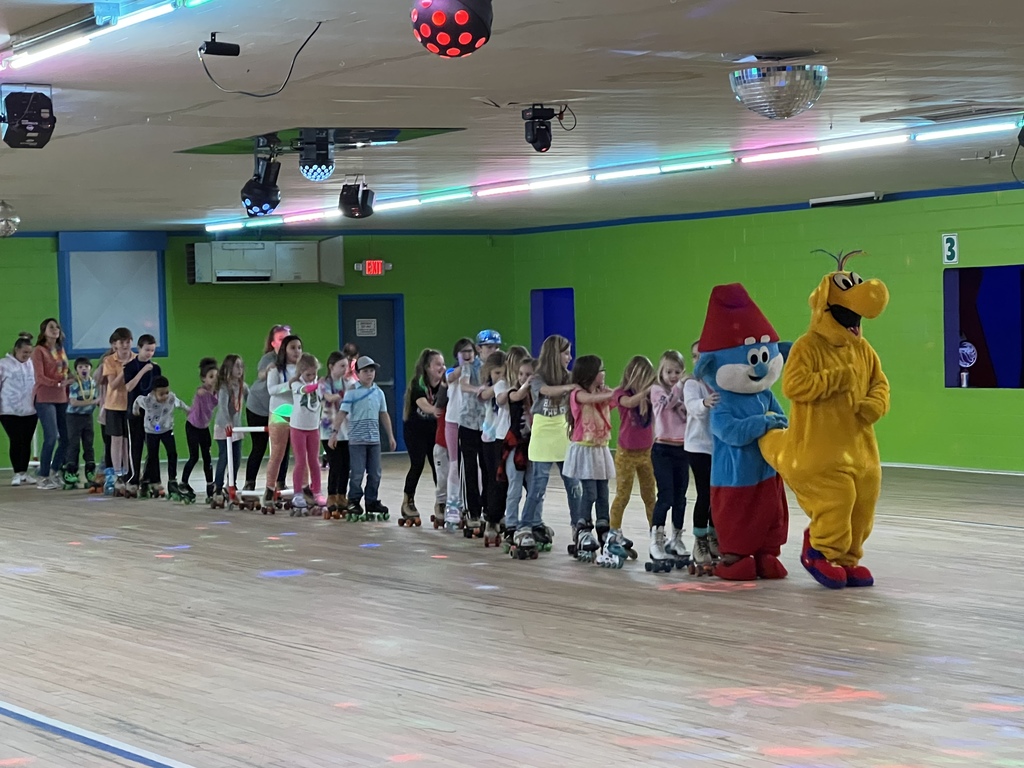 Elementary Weekly Update 1.30.23
Anna HS Boys BK hosted Houston this evening in an SCAL matchup and swept the Wildcats — JV won 63-35 and the Varsity won by a score of 56-41 ; Rockets will travel to Russia this Friday, January 27th for a triple-header w/ a 4:30pm Freshmen start
Anna HS Girls BK swept WL-Salem last evening in non-league action — Varsity won 38-35 and the JV won 35-25 ; Lady Rockets will host Marion Local this coming Saturday, January 28th w/ a 10:30AM Freshmen start
Fifth grade students spreading kindness during The Great Kindness Challenge Week.
Elementary Weekly Update 1.23.23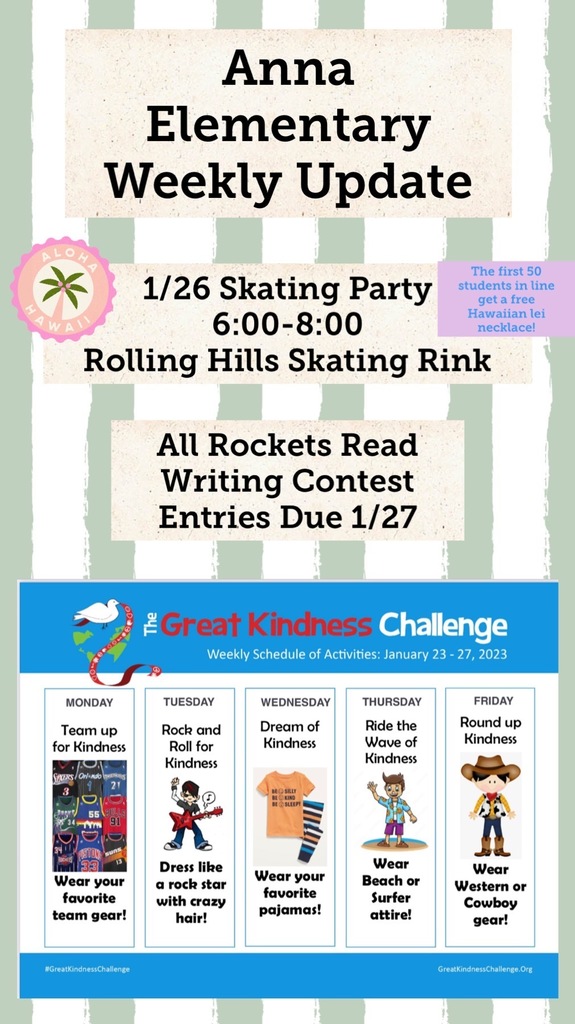 HS Boys BK Up-dates JV / Varsity Boys BK @ Fairlawn -- Friday, Jan 20th @ 6:30 PM Fresh / JV / Varsity Boys BK @ WL-Salem -- Saturday, Jan 21st @ 5:00 PM JV / Varsity Boys BK vs Houston @ Anna — Tuesday, Jan 24th @ 6:00 PM
Anna Junior Paige Steinke was presented w/ her State Champion ring this evening at the HS Boys BK game vs Jackson Center — Paige had a perfect, undefeated season and was the 2022 Div III State Champion in Girls Cross-Country — Congratulations Paige !!!!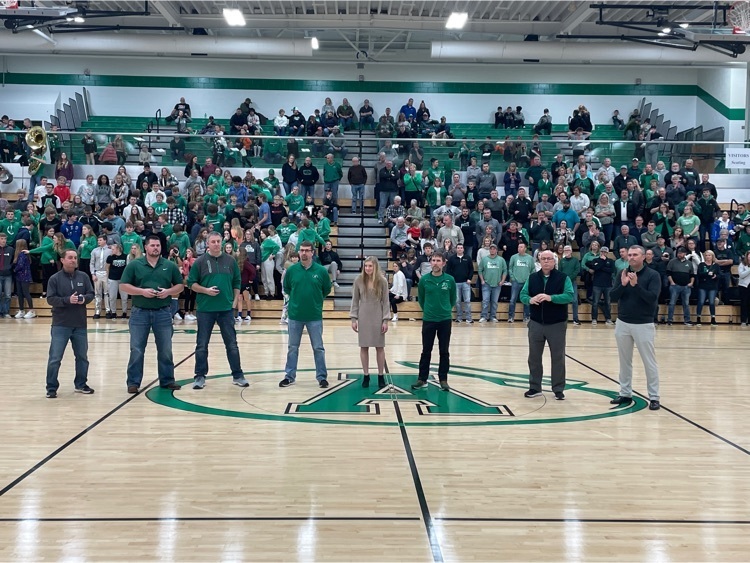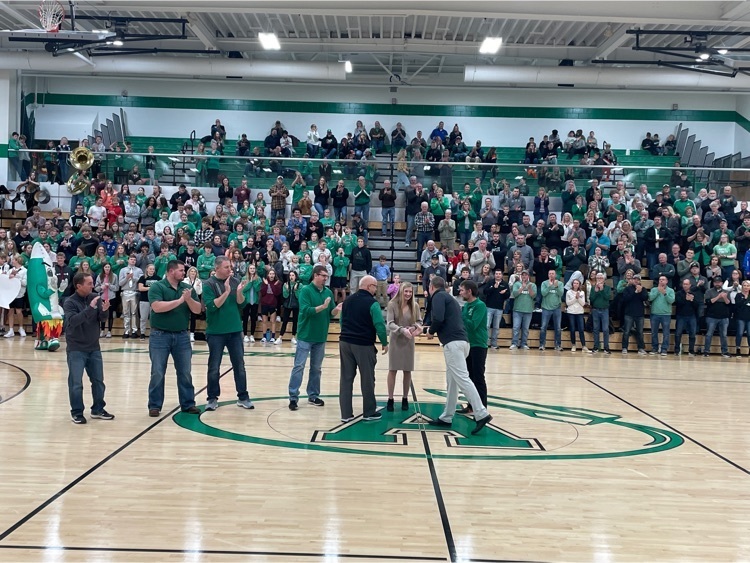 Elementary Weekly Update 1.17.23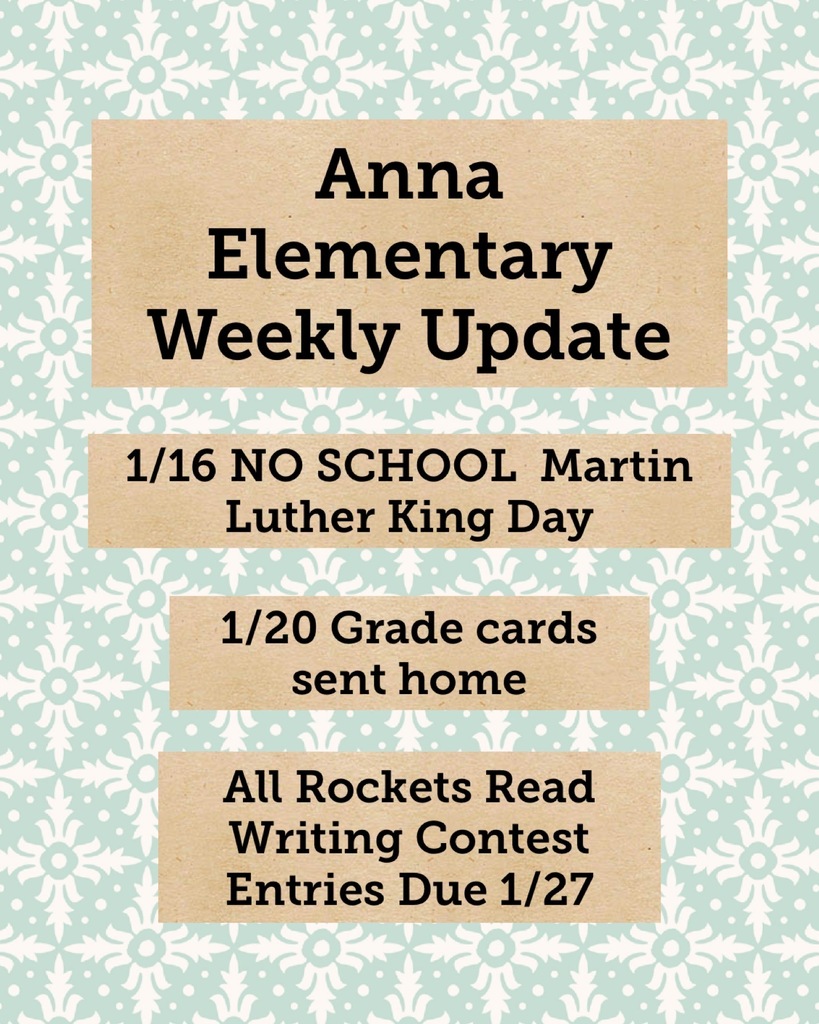 January 12 - The Anna Schools are on a two hour delay. The modified exam schedule will be emailed to high school students later this morning.
Give a Kid a Smile On February 3, 2023 area dentist and the Shelby County Health Department are once again participating in a free dental program known as 'Give Kids a Smile" Day. The Program is available to any child in Grades 2nd through 8th, has NO dental insurance and is NOT on Medicaid. Area dentist will conduct a dental screening at Compassionate Care facility. Screenings are by Appointment Only. For more information or to schedule an appointment, call Julie Geise, RN at 937-498-7323 by January 31st.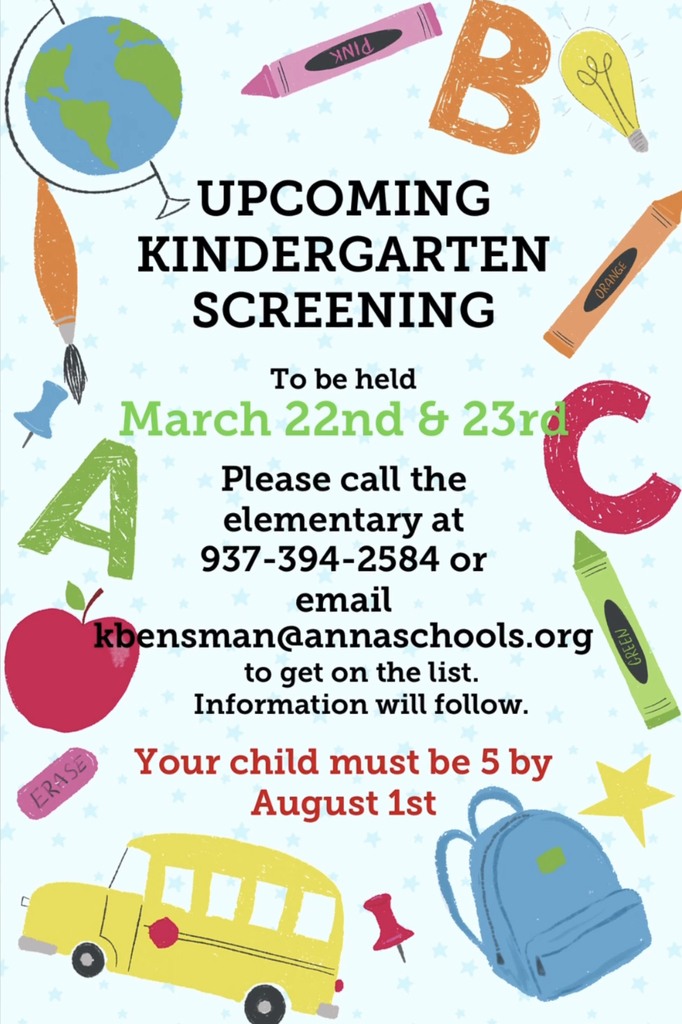 Pre-sale Tickets for HS Boys BK at the Ft Loramie MLK Classic on Sunday, January 15th will go on sale starting January 9th during regular school hours. Pre-Sale: Adults $10 - Students $5 *** All gate sales are $15 *** Tickets are GOOD for ALL GAMES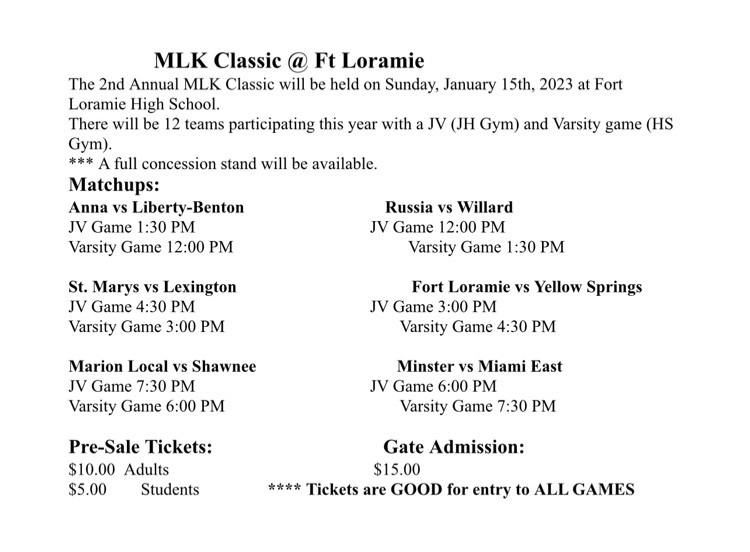 Anna Elementary Weekly Update 1.9.23