Anna JH Girls Basketball swept Botkins this evening in SCAL action at Anna — 7th grade won 23-17 and the 8th grade won 39-26 ; Lady Rockets will travel to Miami East this Thursday, January 19th at 5:30pm
Anna Junior Paige Steinke was presented w/ her State Champion ring this evening at the HS Boys BK game vs Jackson Center — Paige had a perfect, undefeated season and was the 2022 Div III State Champion in Girls Cross-Country — Congratulations Paige !!!!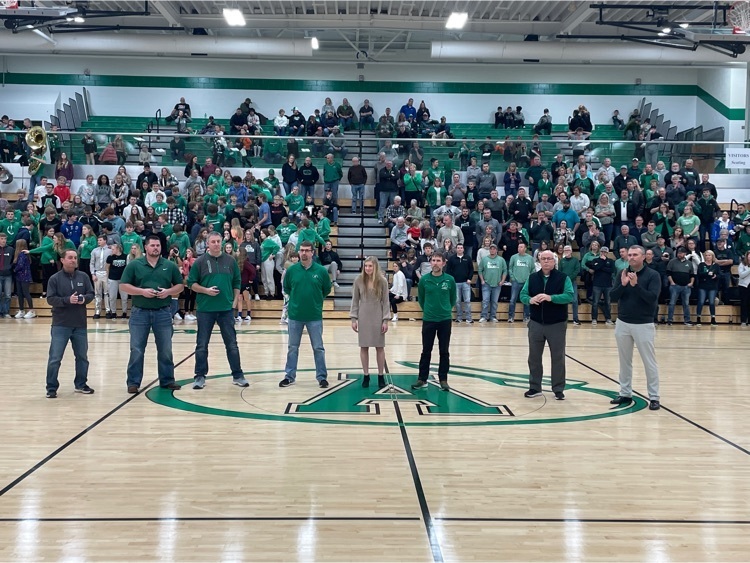 8th Grade ROX and Guys in Ties celebrated the end of the 1st semester with a formal meal today!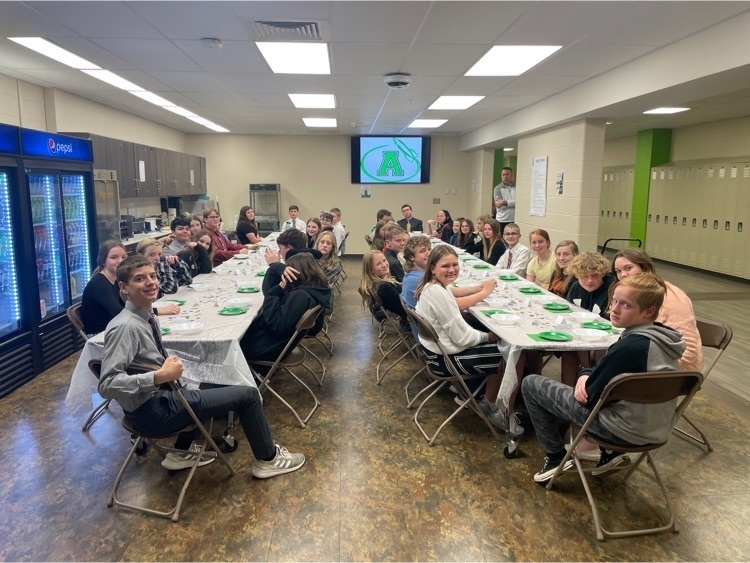 With today's 2 hour delay Anna High School will be operating on the following schedule. On Thursday, January 12, 2023 students will take their English (10:07-11:37) and Social Studies (12:52-2:22) exams. All students will report to their 4th period class after exam session 1. Students who normally eat lunch during "A" lunch will eat "B" lunch today (11:46-12:16). "C" lunch will be from 12:19-12:49.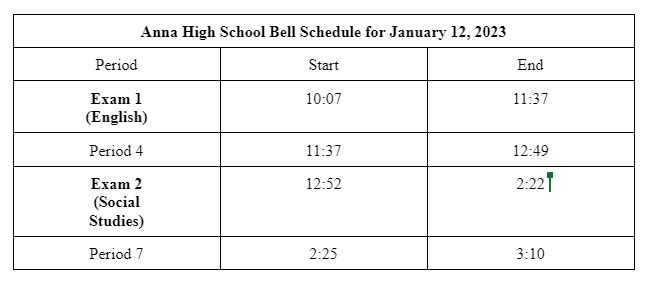 January 12 - The Anna Schools are on a two hour delay. The modified exam schedule will be emailed to high school students later this morning.
Anna HS Girls Basketball hosted Jackson Center this evening in SCAL play and swept the Lady Tigers — JV won 32-18 and Varsity won 24-18 ; Lady Rockets will travel to Fairlawn this Saturday, January 14th at 12:00 Noon for a Varsity Game ONLY

Reminder for Seniors The deadline for turning in pictures for the yearbook and the senior slideshow is Feb. 3, 2023. All pictures should be turned in to Mrs. Grewe (room 215) or e-mailed to the yearbook staff at
yearbook17@annaschools.org
. The picture must be saved as a jpeg. Also be sure the pictures are named so that the yearbook staff knows what the picture is to be used for (ex. senior pic for yrbk, senior pic for slideshow) The yearbook staff requests that each senior turn in the following pictures A HEADSHOT of a senior picture IN COLOR. You must also be wearing nice clothing. NO t-shirts or sweatshirts, just a picture of YOU. (If you do not turn in a senior picture that is a headshot in color we will use your senior composite picture or you will not be pictured on the senior pages. A baby picture The senior class requests the following pictures for the senior slideshow to be shown at graduation. Please be sure all pictures are appropriate to be shown at graduation or they will not be put in the slideshow. A senior picture (it does not need to be a headshot or in color). A baby picture A picture from elementary or middle school

Anna Varsity Boys Basketball lost at Ft Loramie last evening 53-47 — Freshmen (28-21) and JV (35-33) both won over the Redskins…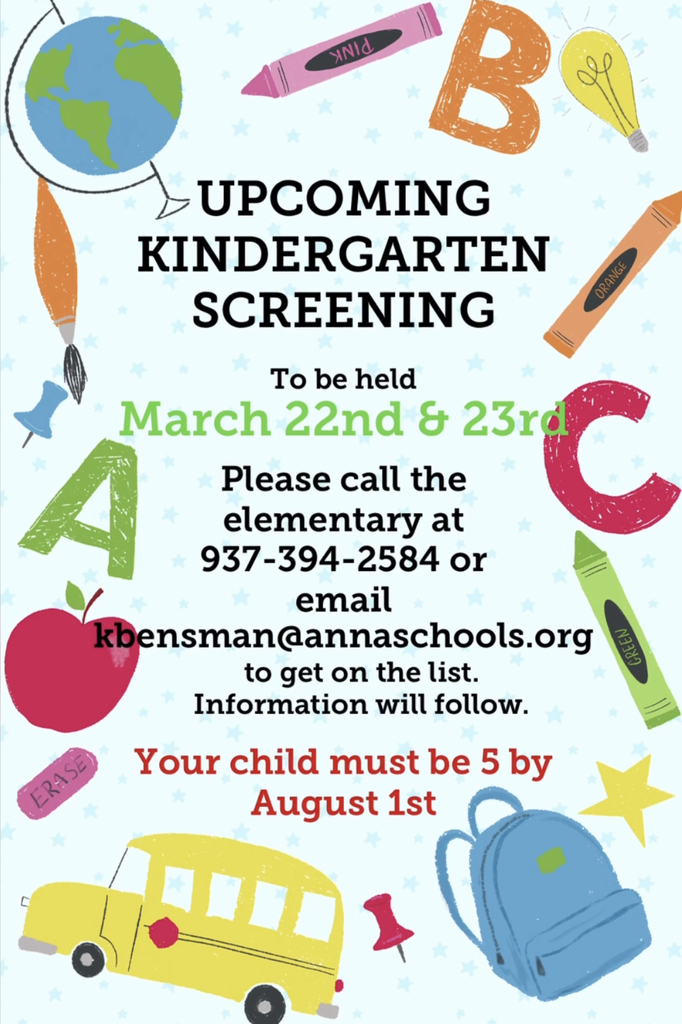 Pre-sale Tickets for HS Boys BK at the Ft Loramie MLK Classic on Sunday, January 15th will go on sale starting January 9th during regular school hours. Pre-Sale: Adults $10 - Students $5 *** All gate sales are $15 *** Tickets are GOOD for ALL GAMES
Anna HS Girls Basketball traveled to Ft Loramie this evening in SCAL play — JV lost 30-20 and the Varsity lost 38-32 ; Lady Rockets will host New Bremen this Saturday, January 7th at 12:00Noon
Anna JH Boys Basketball traveled to Arcanum this evening in non-league play — 7th grade won 65 to 31 and the 8th grade lost 49-44 ; Rockets will travel to Marion Local this Saturday, January 7th at 10:00AM
Anna JH Girls Basketball hosted Versailles this evening — 7th grade lost 43-18 and the 8th grade won 34-27 ; Lady Rockets will travel to Coldwater this Saturday, January 7th at 9:00AM

Pre-Sale tickets for the High School Boys basketball game at St. Henry on Saturday, January 7, 2023 are for sale in the high school office during regular business hours and on Saturday during the high school girls game. Ticket pre-sale price is $7.00 and $8.00 at the gate.

Informational meeting for the 2023 Washington DC Trip for current 7th Graders is set for Monday, January 9 at 6pm in the MS/HS Cafeteria. For more information, contact Mrs. McMahon at
mmcmahon@annaschools.org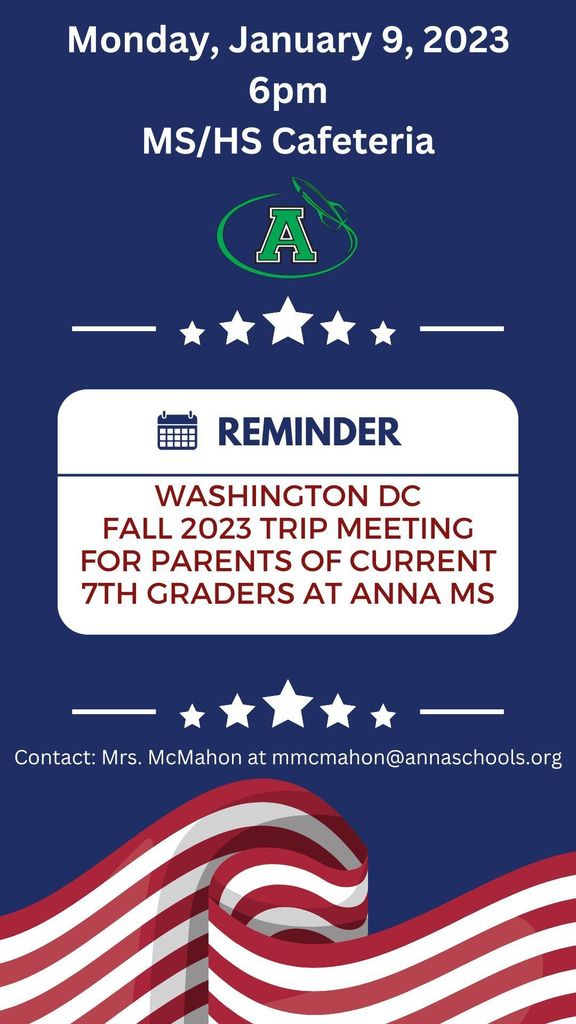 The High School Boys Basketball game scheduled for tonight, December 23rd against Marion Local has been postponed. The game will be played on Monday, January 30. Freshman 4:30 PM, JV - 6:00 PM, Varsity 7:30 PM.

Thanks to Mr. Bruce and his 2nd 9 weeks 8th Grade Play class for putting on an awesome performance for the entire Middle School!
MS Hope Squad members are busy during their Winter Retreat—planning activities for the remainder of the year, setting goals for the squad and school awareness, and celebrating successes from the first half of the year.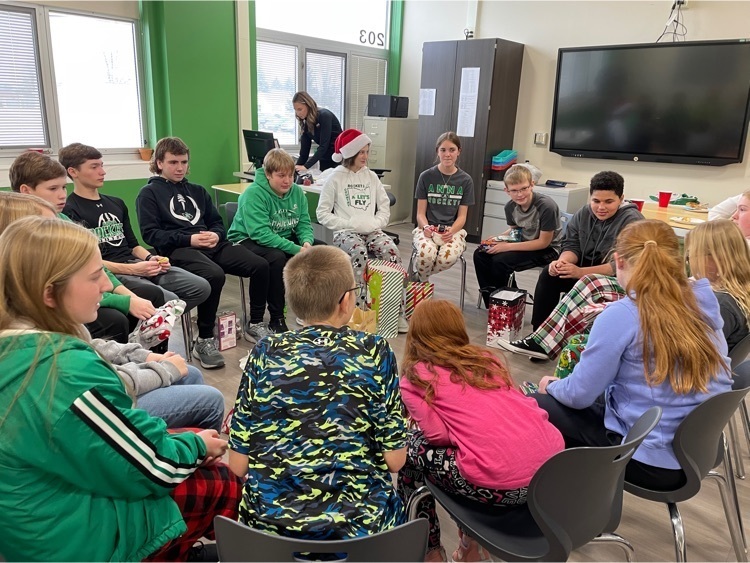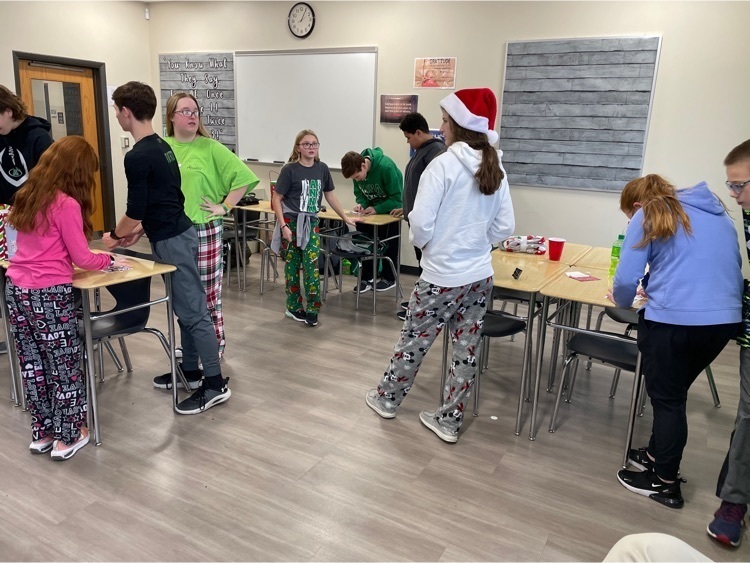 HS Choir and Mrs. Drees are out spreading Christmas cheer around the school this week!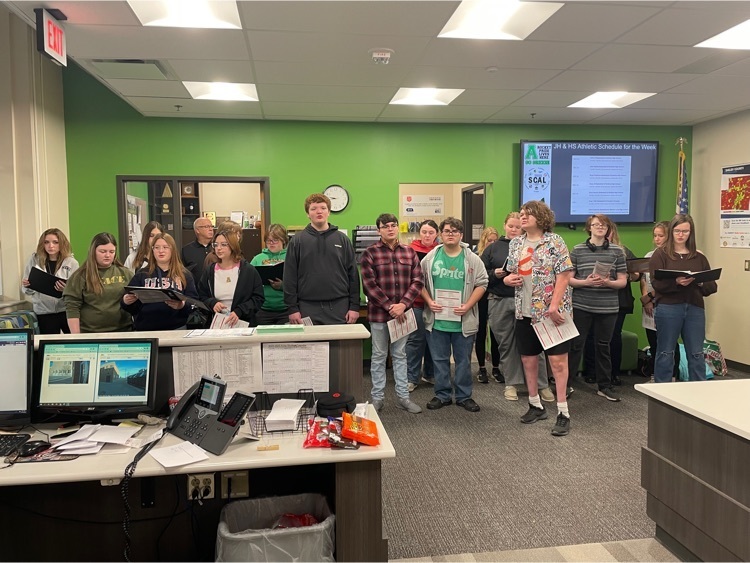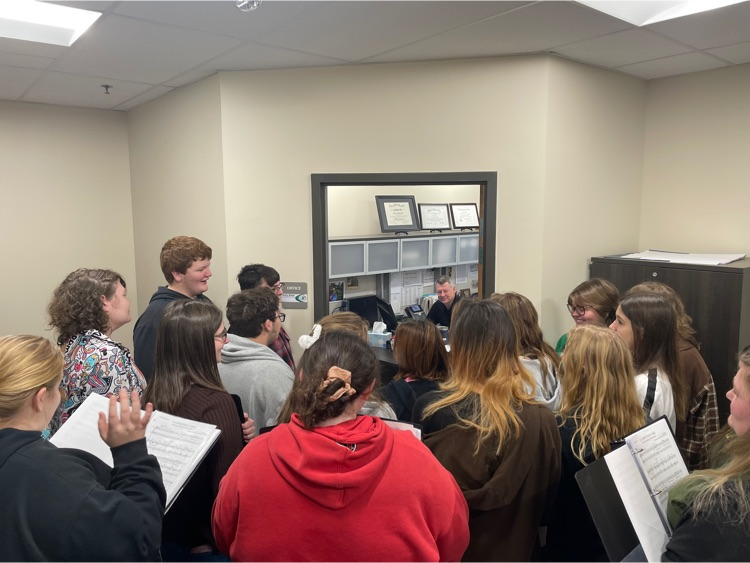 As part of the 8th Grade STEM Day, every 8th grader competed in the Workforce Partnership/UVCC Trade Skills Ninja course challenge! Congrats to our top 3 boys and girls. They will compete against other Shelby County 8th graders later in the school year.